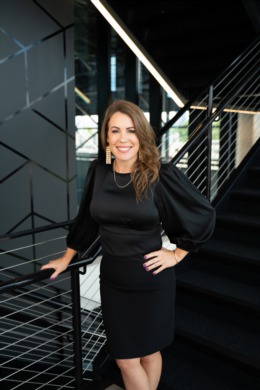 Elizabeth may be new to real estate but she is no amateur when it comes to advocacy of her clients. 22
years working as a trauma nurse/ sexual assault nurse examiner (SANE)/Family Nurse Practitioner within
Columbus community, has taught her a thing or two about building trusted relationships, work ethic,
and getting the job done right. Columbus is her home and she believes in what this city stand for:
diversity, community, entertainment, family, and the gathering of friends. She is excited to be your
guide through the city as she takes you to your next family home or helps you sell to others looking for
the same goal. She can't wait to help guide you within your journey to your next big adventure.
I
When she is not hard at work, she enjoys the great outdoors through biking, hiking, kayaking, and
working out. She enjoys catering to her 2 needy French Bulldogs named: Duke and Riggs. A proud
mother of 3 young ladies, Amanda (27) Alyssa (23) and Alexis (22). She knows the importance of a safe
community to raise your family. She has volunteered in her community with various churches (food
banks and youth programs), community resource banks for local sexual assault programs, and other
youth after-school/ safety programs. Elizabeth believes in the importance of community and has
focused on giving back not only through life saving accomplishments but also helping you find your next
happy home.