Federal Reserve Interest Rate Increase: What does it mean to us?
A few days ago the Federal Reserve announced that it would raise rates by a quarter of a percentage point. It's a small but significant increase. We haven't seen a rate hike in nearly a decade - a product of The Great Recession recovery effort. Now that the economy is stronger, unemployment is below 5%, and inflation is poised to rise, we're going to see rates creep upward. It's anticipated that the Fed will implement a few more increases next year. In the grand scheme of things, interest rates will continue to remain historically low, however we're going to start noticing the impacts of the rate bumps. The Fed's decision will mean a little more money for savers but also higher rates for borrowers.
So how could the interest rate hike affect you?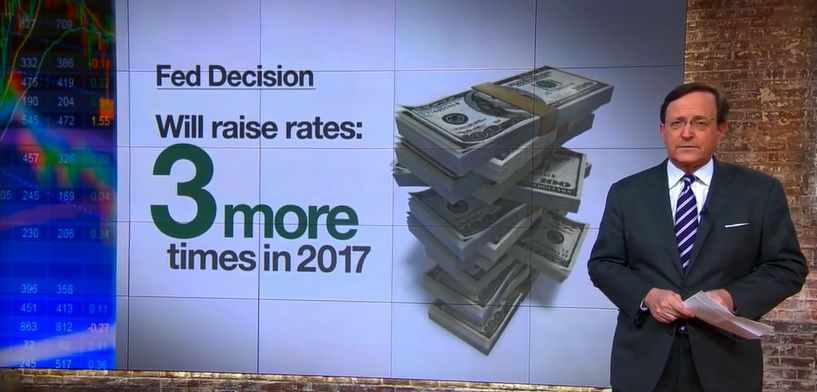 Mortgages
Rates are expected to go up. Have you been considering buying a home? You may want to contact a lender and real estate agent to discuss your options before it becomes more costly to borrow funds for a home purchase. To folks who are already locked into a 30-year fixed mortgage, you have nothing to worry about. Sit back and enjoy your historically low rate! However if you currently have an adjustable rate mortgage, you may want to consider refinancing to a fixed rate loan before long-term rates increase significantly.
Auto Loans
Similar to buying a home, as rates increase, the cost of borrowing to buy a new car rises. The rate increase that just occurred was small, but if future increases are on their way, car loans stand to become much more expensive. So, rush to buy that new ride now or wait until you really need it? Maybe...maybe not. If fewer people are buying cars, inventory levels could climb, which, in turn, could lead to better pricing for new cars. Food for thought!
Credit cards
Now is a good time to review your credit card accounts and make sure you understand the costs of carrying a balance. Credit card rates are likely to rise almost immediately. That will mean a higher annual percentage rate (APR) for many variable-rate credit cards - which is the predominant type of credit card agreement. Some credit cards have a ceiling and those card holders are already paying an above prime rate plus some percentage points. A small rate increase isn't likely impact the APR for those types of cards.
Savings
The best rates of return won't budge much, unless there are further Fed increases in the coming months. Banks don't immediately pass on higher savings rates to their depositors. So for now, there's not much to report here. But keep an eye on things.
Stocks
While it's never wise to make short-term stock market forecasts, stocks tend do well in the year following an initial Federal Reserve rate hike. In theory that makes sense. The Fed wouldn't raise rates unless the economy is healthy and stable enough to handle it. But in the same vein, there have been times when the Fed raised rates and stocks fell in the following 12 months. It's always good to periodically review your investment portfolio. Now may be a great time to talk to your financial advisor and discuss how the current economic climate could impact things for you.