Why WE should sell your home
Our objective is to net you the high possible proceeds in the least amount of time, with the least amount of problems. Every transaction is unique, but we consistently outpace the market by following our proven system. We are not winging things -- we follow the same process every time because it works.
Our marketing plan is proactive, aggressive, and above all, results-driven. We don't just throw a sign in the yard, put your home on the MLS and hope for the best. We are here to make buyers fall in love with your home and it all starts with that first impression.
Prepare your home for the market
Our first job is to coach you on what projects will have the highest return on investment, and which small touches will differentiate your home from the competition. We will tell you what money you should or SHOULDN'T spend .
We will help you stage your home to make it look perfect, assisting you to declutter and present each room in a way that will make it easy for buyers to picture themselves in your home.
Once your home looks its best, we come in with a photographer and create the story of your home.
Professional Photography
Professional photos should be the norm, not the exception, in this industry. Unfortunately, that is not the case. Professional photography generates twice and many showings and higher sales prices. We hire professional photographers to take all of our photos, helping buyers see your home in the best possible light. Remember -- 95% of buyers start looking on the internet before they ever contact an agent! Lackluster photos just wont do!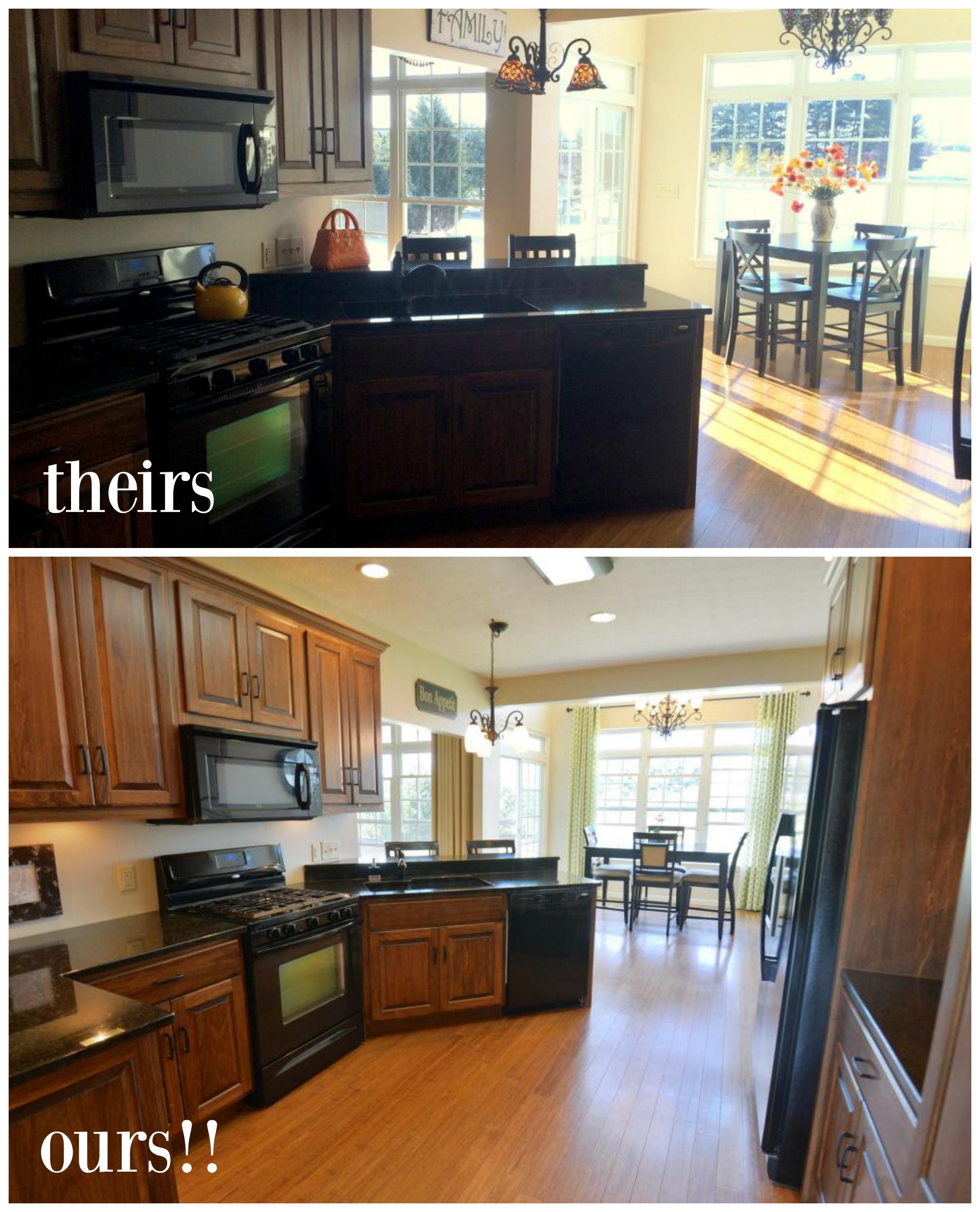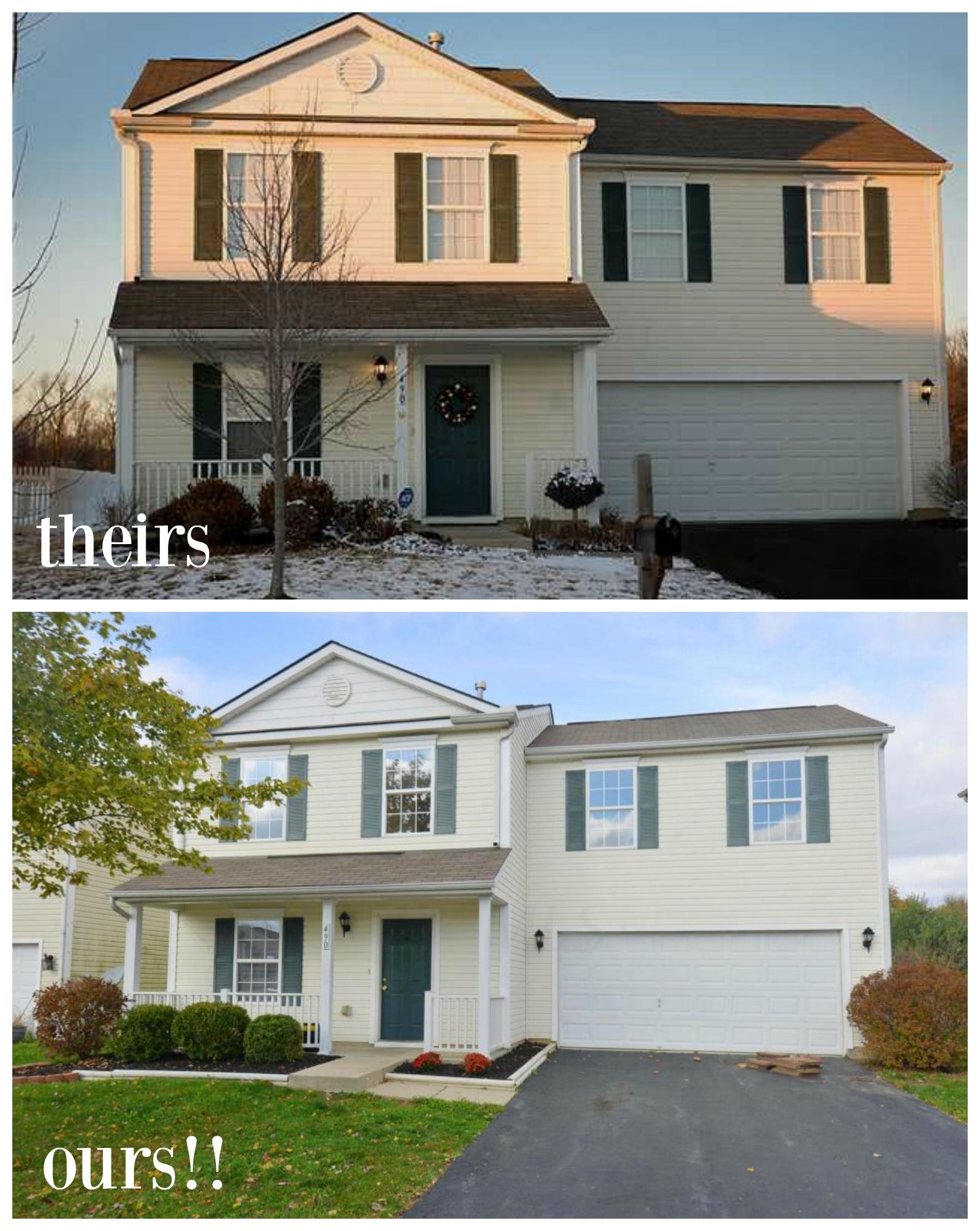 Which home would you rather buy??
Reach as many eyes as possible
Facebook Marketing
We create demand by reaching audiences that are not yet showing intent by searching on online search portals. More than once, we've heard stories like: "We weren't looking to buy a home, but we saw your listing on Facebook and realized we had to have it."
Every agent will tell you that they have a Facebook ad strategy. Make them clearly explain what they do with this. How many people will their social media ads reach? What audience are they targeting? How many potential buyers do they plan on getting?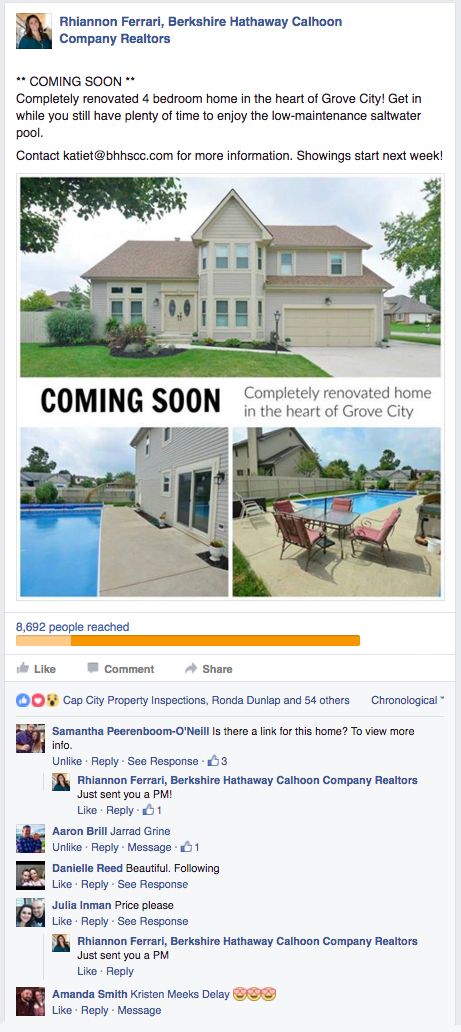 Direct Mail/Print Marketing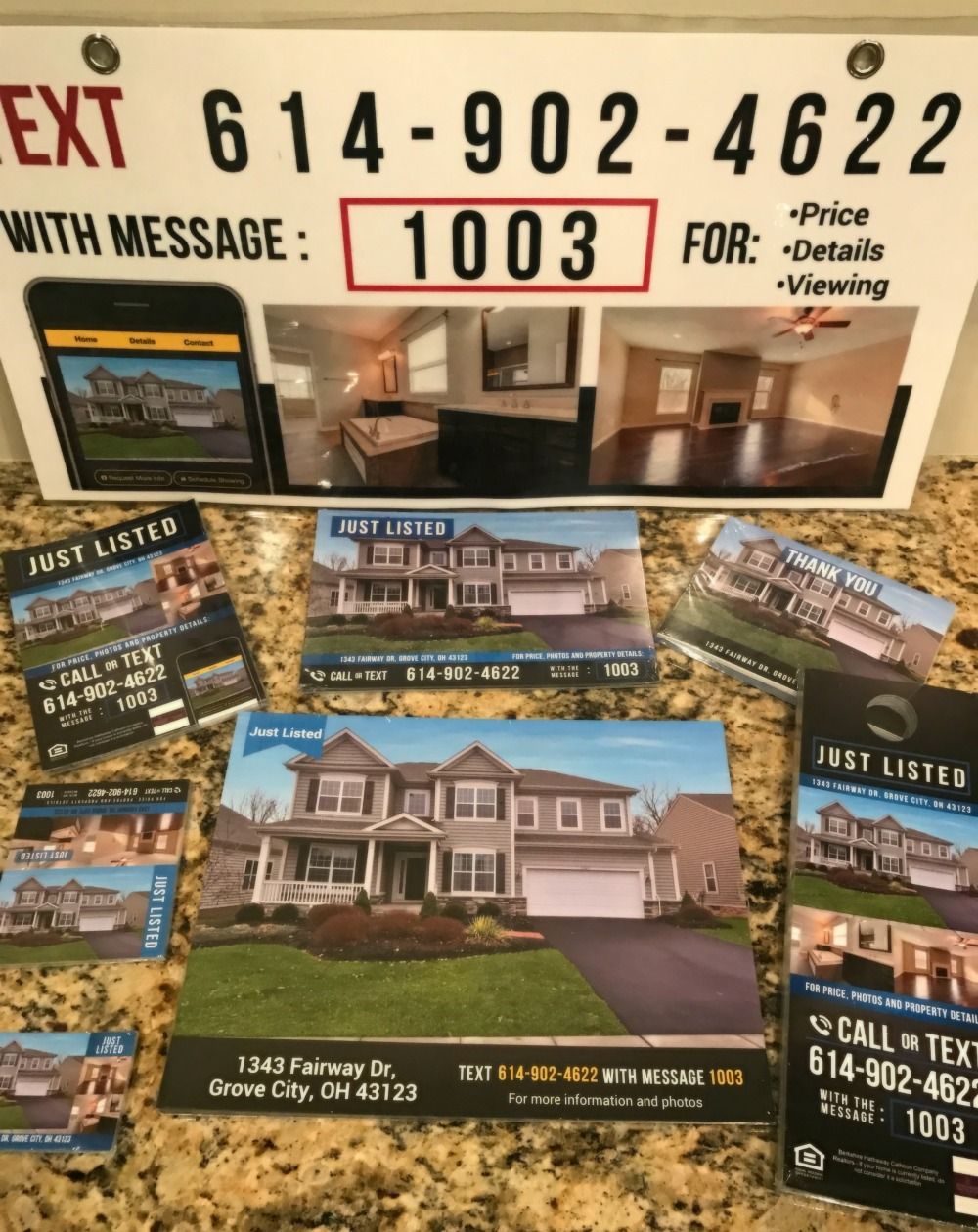 Most real estate agents -- if they do any marketing -- decide to do EITHER print OR online marketing as their ONLY investment in selling your home. We leave no stone unturned. In addition to our aggressive online and social marketing, we invest our own money to create a complete print marketing kit for EVERY home we list. What is included?
Custom "Text" Sign Rider - Most buyers won't call us direct, so we use this "Text for Info" sign rider.
Postcards - Sent to potential buyers.
Pick your neighbor Door Hangers- Hand delivered to your neighbors.
Thank you cards - Sent to every agent that shows your home.
High Gloss Brochures - For Open Houses and Showings.
Pass Along Cards - For you to give to friends and family who enquire.
Business Cards - Specific to your listing for us to give to agents in our office.
Successfully close the contract
Great news -- we found the perfect buyer willing to pay top dollar and negotiated great terms. If your buyer is financing the transaction (most likely they will be), there is still a 30 to 45 day period before closing. During that time, the buyer is going to arrange financing, order a home inspection, negotiated repairs to be made, the lender will order an appraisal, etc. My job is now to make sure the buyer performs.
Finding a buyer and negotiating the contract is very important, but post-contract negotiation is really why you want someone experienced in your corner.
How are our negotiating skills? Find out what our clients have to say: CLIENT REVIEWS

Ready to get started? Just say the word. We are never to busy to answer your questions. Schedule a call for a confidential strategy session.